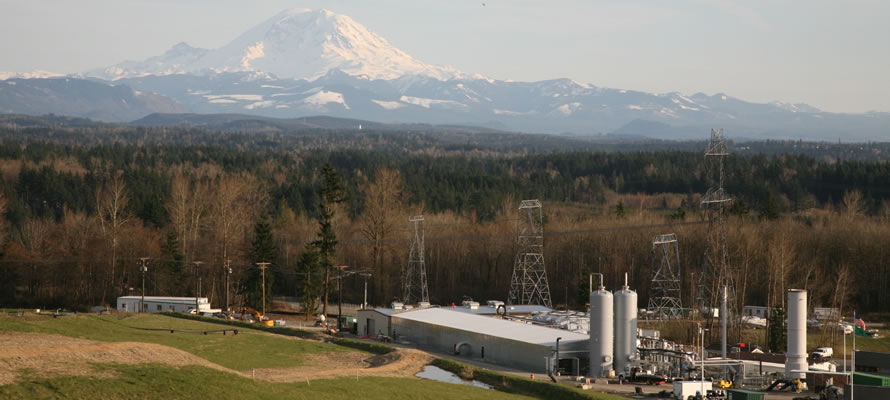 Generating Renewable Natural Gas for a Greener Tomorrow
Combining world class technology and talented employees, Bio Energy Washington has been refining landfill gas into environmentally beneficial renewable natural gas since 2009. With its roots based in a decades-old renewable energy Company, Bio Energy Washington operates the Cedar Hills gas processing plant outside of Seattle, generating a sustainable energy source for consumers, transportation, and other industries.
---
Meet the Team
Plant Management

Kevin Singer, Plant Manager
Kevin Singer – Plant Manager: Kevin holds a B.S. in Chemical Engineering from Rensselaer Polytechnic Institute and has spent the past 13 years in a variety of chemical manufacturing industries in technical and management roles. His experience includes the specialty chemicals industry, food/pharmaceutical chemicals, and Cogeneration/Utilities. In these industries, he has led teams successfully to build safe, sustainable processes and projects delivering high-value to both internal and external customers. Kevin is a certified Six-Sigma black-belt and has also received certification in Lean Manufacturing.

Gerran Smith, Plant Process Engineer
Gerran began his career in industrial chemical plants in 2008. After graduating from Brigham Young University with a Bachelor's degree in Chemical Engineering, he took a position as plant engineer at a sodium cyanide production facility in his native state of Nevada. Later, he joined the engineering team of a polysilicon production facility under construction in south-eastern Idaho. Now, Gerran brings his unique blend of process, project management and control experience to Bio Energy Washington, helping to keep all gas production as safe, ecologically responsible and efficient as possible.
---
Join Our Team
Interested in joining the Renewable Natural Gas industry? Click here to learn about employment opportunities with Bio Energy Washington.
---
Our Partners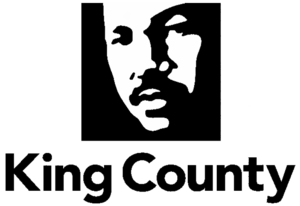 The Solid Waste Division (SWD) provides garbage transfer, disposal and recycling services for residents and businesses in all of King County, except for Seattle and Milton. SWD's service area has a population of about 1.28 million, or about 70 percent of King County's population as a whole. Most of the customers live in incorporated areas of the county. King County customers generate about one million tons of solid waste each year.
One of SWD's highest priorities is to reduce the overall amount of material that is disposed through the implementation of innovative waste reduction and recycling services – at county facilities and in the communities – and specialized programs. SWD's overall goal is to conserve natural and reusable resources through readily available services and a continued emphasis on public awareness.
To read more about their involvement in the Cedar Hills Landfill-to-gas project, click here.